Serving the Adults Only LGBTQIA Community and their friends since 1993
With daily domestic flights into Cairns with Qantas, Virgin, Jetstar and Tiger from all Australian cities it's easy to get to Australia's only Adults only LGBTQIA & ALLIES resort. For international guests you may need to transfer to a connecting flight from Brisbane, Sydney or Melbourne but several airlines including Air New Zealand, Cathay Pacific, Hong Kong Airlines, Silk Air and Philippine Airlines offer regular direct flights into Cairns International Airport.
Getting to Turtle Cove Beach Resort won't require a map and compass. You can easily drive yourself or you can arrange transfers by Coach, local shuttles/cars or even a private helicopter. Pick up from Cairns Domestic or International Airports is easy with Uber, Taxi and Excellence Transport Coaches also operating in Cairns City, Northern Beaches or Port Douglas. Just follow the signs at the airport. Our recommendation is Oasis Transport who provide a great service & special Turtle Cove Resort pricing structure for private transfers. Simply contact them by the following: Phone: 1800 477 433 email: makingtrax@tourlogistics.com.au OR web: tourlogistics.com.au
Once you enter through the rainbow flag driveway allow us to give you the holiday you deserve! Grab your room key, relax and enjoy the experience of a fully secluded, private beachfront Adults Only resort that is like no other in Australia or the world.
The solar heated pool, rock pool and hot tub are open 24 hours a day. That's right... they never close!! So you can take a dip at 2am if you can't sleep, or enjoy a relaxing bubble spa before bed. Beach towels are provided in your room or from the bar if needed.
Feeling social or travelling solo? The Turtle Table is a feature of the SandBar Restaurant and is available for any guest to join for dinner service each night. This communal dining table gives you the chance to meet other guests and share stories, discuss holiday tips or just meet someone new. You never know just who you'll be breaking bread with!
Another popular location to meet local or visiting guests is the heated Rock Pool, Hot Tub or the clothing optional, private beach.
Exclusive private secluded beach
Turtle Cove Beach Resort has something special that very few accommodation resort hotels in the world can offer. An exclusive private beach with clean, soft sand surrounded by rain forest mountains, giving you the most private and discrete beach experience in Australia. And, during your visit to Turtle Cove, its all yours! The adjacent private secluded beach is clothing optional for those who dare to bask in the sun in nothing more than sunglasses. And with Australia's harsh sun, we suggest you slap some sun screen in every nook and cranny, just to be safe.
We welcome you to enjoy your stay in as little clothing or as much clothing as you like on our adjacent clothing optional private beach, (and we'll try not to sneak a peek), but due to Government Food Health & Safety requirements we ask that you please wrap your self in a towel or pop on some swimwear in the resort, bar, pool and restaurant areas.
Airport to Beachfront dependent on weather conditions
On request we can offer pre-booked massage services onsite in the Spa Room, with a local masseur when available. Check with our friendly team for booking times, prices and availability.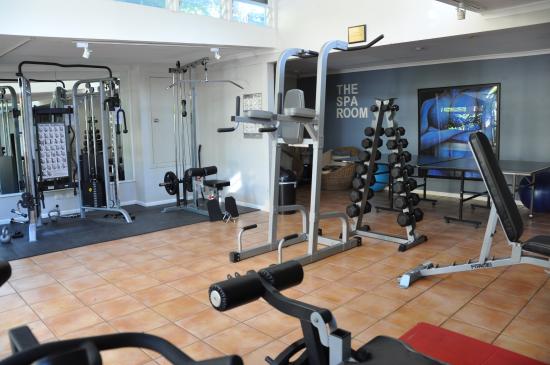 Our onsite gymnasium and fitness centre is equipped with a range of electronic gym equipment, treadmills, elliptical cross trainer, weights, benches, work stations, spin bikes and more. Access to this area is via the glass doors near reception and its open each day from 7am.
If games are more your thing we have a large Billiard Table in the Sandbar, Table Tennis in the Fitness Centre and a selection of board games, books and magazines in the common Recreation Room, located over the small pond bridge on the way to the Spa and Bathroom Wing.
Address
4500 Captain Cook Hwy
Wangetti Beach, Port Douglas/Cairns
AUSTRALIA
(2 minutes north of Rex Lookout)
Postal Address
PO Box 972
Port Douglas
QLD 4877
AUSTRALIA
Phone
Australian Reservations: (07) 4059 1800 or 1300 727 979
Overseas Reservations: +61 7 4059 1800
Fax: +61 7 4059 1969
Fill this form and we will contact you:
RESERVATION DEPOSITS
Reservations are confirmed upon receipt of a deposit or a minimum one night accommodation rate. Visa and MasterCard are the preferred method of payment of deposits. Balance of accommodation is due 14 days prior to arrival unless by alternative arrangement. For reservations made within 14 days of arrival the full accommodation will be charged at the time of bookings unless by alternative arrangement. For all reservations made online via the website, the full amount of accommodation or package booked will be charged by RMS Online at the time of booking. Deposit can be made by direct deposit to our bank account by arrangement. Personal cheques are accepted for deposit provided they are received at least 14 days prior to arrival. Without the required deposit the booking cannot be guaranteed. Any accommodation charges remaining will be charged at the time of check-in.
FULL RESORT OR FUNCTION BOOKINGS
Reservations are confirmed upon receipt of a non-refundable 20% deposit. 50% of the Remaining Balance is due 60 days prior to the event with the remaining balance due prior to Check-In. A minimum 3 Nights Accommodation is required for all Full Resort Bookings. Function Bookings are subject to availability and the requirements of the resort facilities.
SETTLEMENT OF ACCOUNTS
Accounts can be settled with cash, EFTPOS, or credit cards (VISA, MasterCard, and American Express). Personal cheques can only be accepted by prior arrangement. A 3.5% surcharge is applied to American Express transactions.
CANCELLATIONS - (General accommodation bookings)
General Bookings cancelled 14 days or more prior to arrival attract a $50 administration fee which will be deducted from the deposit paid in refund. For bookings cancelled between 14 days and 48 hours prior to arrival, one night's accommodation charge applies. Booking No Show = No Refund. No refund applies to unused accommodation for shortened stays. To avoid cancellation fees and charges we strongly recommend comprehensive travel insurance. Please be aware of special booking conditions for events such as Mardi Gras, Easter or Christmas/New Year periods.
CANCELLATIONS - (Full resort or functions bookings)
Full Resort Bookings or Function Bookings can only be cancelled with 60 days notice prior to the event. Cancellations waive deposit paid. Cancellation of event or booking within 60 days may attract additional fees and charges.
THE OFFICE & RECEPTION DESK
Monday to Friday: 8am to 5pm
Saturday: 8am to 2pm
Sunday: 8am to 2pm
ROOM FACILITIES
All rooms have en-suite bathrooms, air conditioning, ceiling fans, TV with in-house video channels, refrigerator, tea and coffee making facilities. Room check-in time is 2:00pm and check-out is 11:00am (unless prior arrangements are made). Guests are welcome to use the resort facilities, including showers, pool & spa, private beach, gymnasium, bar & restaurant and luggage storage at other times before check-in or after checkout. All rooms are non-smoking although smoking is permitted on the balcony or deck of each room and in some public areas.
ACCOUNTS
At check-in we ask for a credit card to be provided for any room charges during your stay. Your card will be charged for purchases made to your room account when the amount reaches $500 or more. If you do not have a valid credit card we will request a prepayment amount on your room account as security for any charges made during your stay. Please note that any outstanding accommodation or package charges from previous visits will be charged on the day of check-in. Payments made on American Express cards will incur a 3.5% transaction service fee. Unfortunately we do not accept Diners Club cards
LAUNdry & washing
A guest laundry is located on the ground floor of the Garden & Ocean View building, adjacent to room 203. Machines and dryers operate with 4 x $1 coins. Washing powder is available from the office at a fee if required.
RESORT FACILITIES
Facilities include Private clothing optional Beach, Pool, Spa/Jacuzzi, A-La-Carte Restaurant, Cocktail Bar, Billiard Table & Table Tennis, Fully Equipped Gymnasium, Free Wi-Fi Internet Access, Free On-Site Parking, Guest Laundry, Resort Shop, Tour Bookings, Beach Volleyball and more.
THE RESORT SHOP
If you need a loving memento to take home, sunscreen or toiletries, we have a range of items available from our Resort Shop in the reception foyer.
SAFE DEPOSIT
The Office staff can stow your jewels & valuables in our safe. Whilst all love & care is taken we cannot be responsible for anything left with us.
SMOKING
All rooms are non-smoking although smoking is permitted on the balcony or deck of each room and in some public areas. In accordance with Queensland Health Regulations, smoking is not permitted in areas where food is served or consumed and where drinks are prepared. As such, please do not light up in the bar or restaurant seating area and observe No Smoking signs in resort areas.
INTERNET
Due to our remote private location, mobile and data connectivity is limited. Telstra, Vodafone and other service providers have poor reception and limited coverage at Turtle Cove and the surrounding areas. OPTUS recently installed a tower close to the resort and signal strength is strong for mobile users with this service provider. The SandBar Restaurant, Bar Area and Pool Deck are the only areas with FREE Wi-Fi internet access for all guests and visitors. If you chose to leave your laptop, tablet or mobile at home we offer free use of the guest laptop located near the pool table.